Workshop on Discover Yourself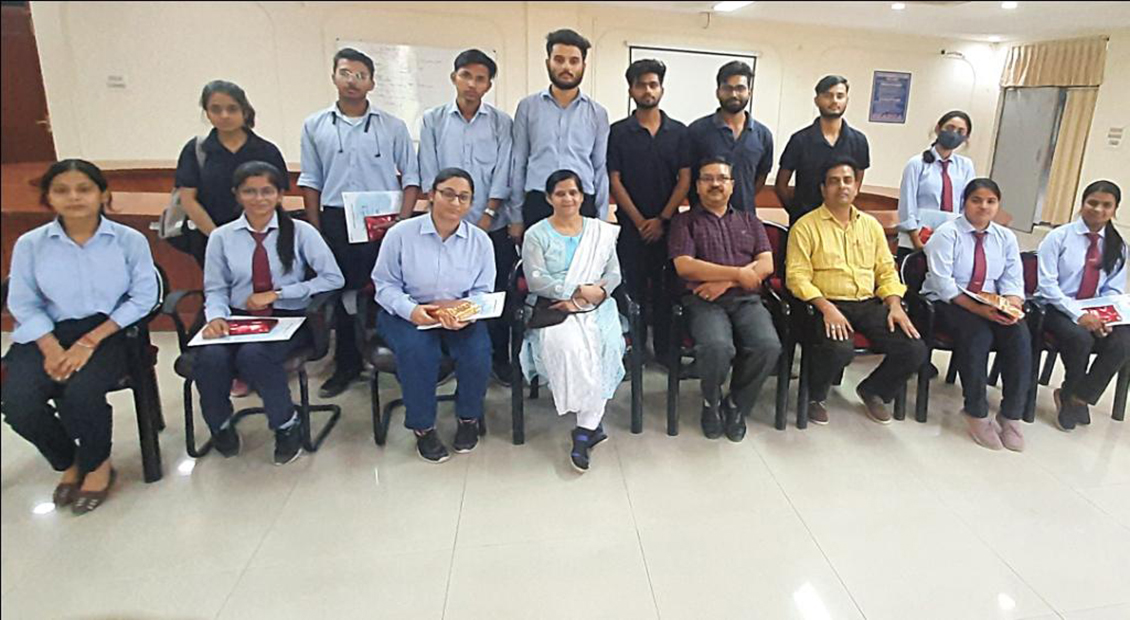 Student's Spiritual Development Club of ANAND ENGINEERING COLLEGE in collaboration with the International Society for Krishna Consciousness (ISKCON) organizes a seven days, seven hours course on "discover yourself". The course was prepared and Delivered by Shri Shubh Krishna Prabhuji from ISKCON. Shri SHUBH Krishna Prabhu Ji elaborated on the scientific knowledge of Geeta teaching and discusses that we should be aware of creator and creation. As the scientist can regulate the satellites similarly there is some regulation on us also. We can understand that by knowing the difference between self and body.
He attracted the attention of students to internal peace, motivation in life, the impotence of self, and many other issues related to self-realization. More than fifty students registered for the course and many of them qualified for certificates only on the bases of regular attendance and good marks for quizzes.
Student coordinator from B. Tech. final year, Shivam Prajapati coordinated the event. Club in charge Dr. Jyoti Kulshreshtha and faculty coordinator Dr. Tarun Tayal accompanied the event.
Dr. Shailendra Singh Director, AEC facilitated the successful students with certificates and prizes. He congratulates all the students and conveys best wishes for the Club.