AEC ties up with Coding Ninja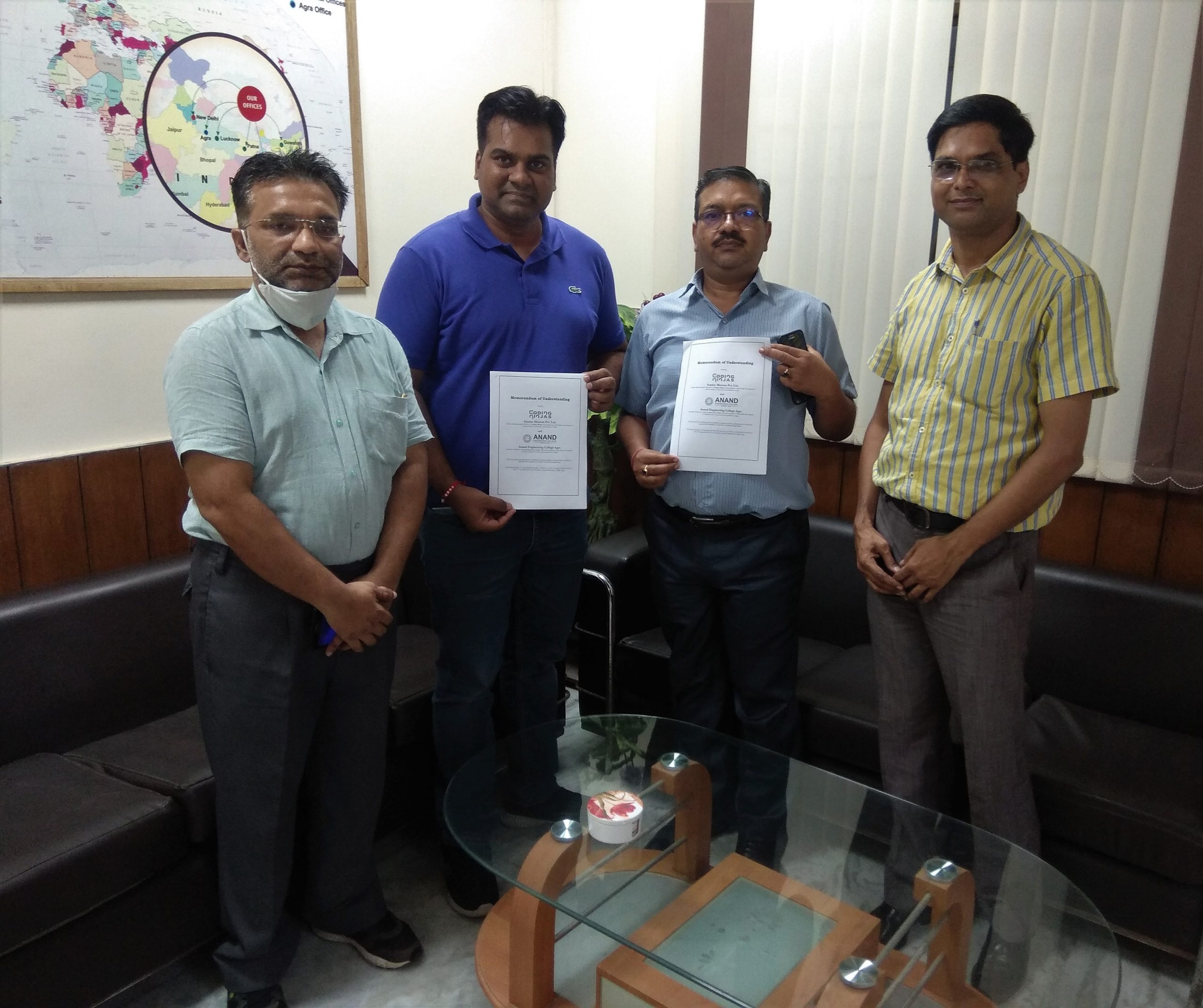 The objective of this agreement is to promote and interact with one another, by sharing expertise and resources in the area of common interest for mutual benefits.
MoU between AEC and Coding Ninjas will ensure that both the parties arrive at a common platform to work towards their vision and increase awareness about the importance of Coding and Technical skills among the student community.
Under this MoU Coding Ninjas shall provide a platform & training program with the features which can be used to enhance the learning environment in college and will also encourage students to practice more programming questions and develop a deep understanding of the subject.
This shall be executed in the areas of C++, Python & Java programming languages to increase the employability of engineering students of pre-final and final year.
This training shall include theory and practical classes, and on the successful completion of the training, students will be provided Industry-recognized certificates of completion & excellence by Coding Ninjas; a company that has more than 300 placement partners and an impressive record of placing students in tech jobs.
This collaboration will be a blended learning model, wherein Coding Ninjas will help to enhance the learning process of Anand Engineering College (Agra) students by providing a better learning management system, and industry standard content with extensive training which will make them placement-ready; Anand Engineering College Agra will provide Faculty Coordinators to help Coding Ninjas execute their courses in a blended model.
The areas/activities will be further expanded and diversified with the mutual consent of both the parties.