CELEBRATION OF REPUBLIC DAY AT SCHOOL IN VILLAGE CHURMURA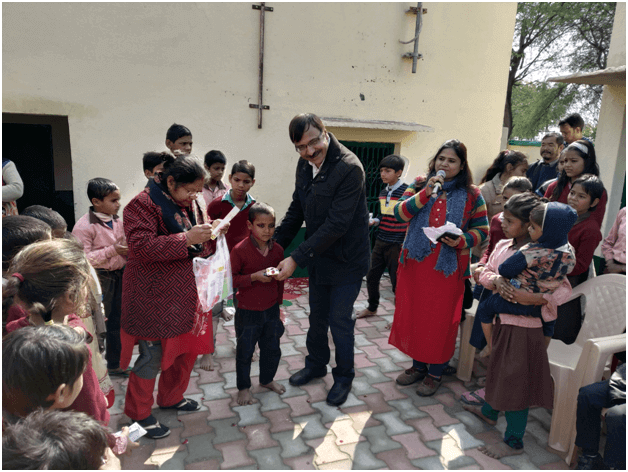 CELEBRATION OF REPUBLIC DAY AT SCHOOL IN VILLAGE CHURMURA
On 26th January a remarkable day in the history of India, Hindustan Institute of Management and Computer Studies, Farah, Mathura celebrated the day at village school adopted by them at Churmura. Students performed various cultural activities. All the performances pay respect to our country's achievements and achievers. The team of professors played few team building games with the school students.
The Director Dr Naveen Gupta spent the time with the school students and told them that they are the future of the nation and thus they need to be responsible towards their studies and school. He also had a session with the senior people of the village where people conveyed about their health issues. Very Soon HIMCS will be organizing a health camp at village Churmurah.
Besides this sweets were also distributed to the school students and staff present.
Media Coverage: