Impact Series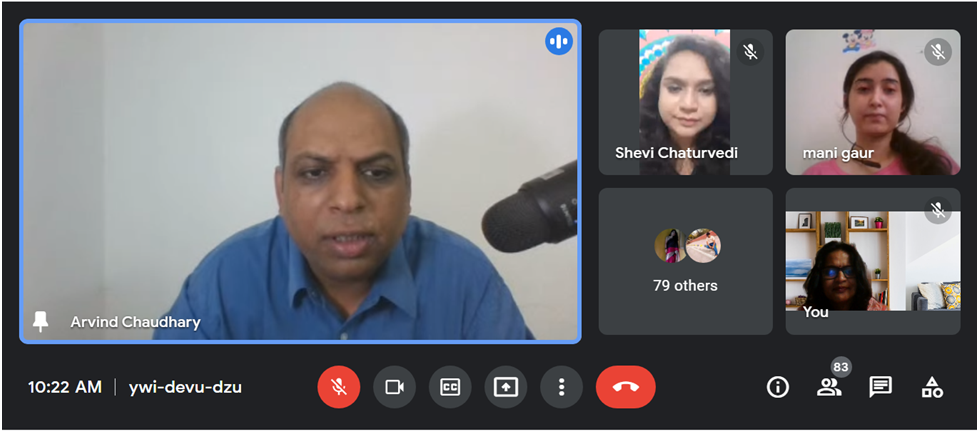 Hindustan Institute of Management and Computer Studies organized an Impact Series Session supported by the Ministry of Education's Innovation Cell and AICTE. The institution innovation council( IIC) at HIMCS is the only innovation council among the management and engineering colleges in Agra Mathura, which was selected by the ministry to organize this series. This impact series session aims to develop an innovation and start up friendly environment among higher institutes. The impact lecture sessions in selected IIC institutions not only streamline campus innovation and start-up ecosystem but also help in establishing strong connection with ecosystem enablers at regional and national level, and aware students and faculty members about the innovation ecosystem in their surrounding and at national level.
HIMCS collaborated with four highly established renowned guests from innovation and entrepreneurial field.
Session 1:
Mr. Arvind Chaudhary, Regional Head, Aditya Birla Money and Mr. Vishal Srivastava, founder and Managing Partner at Finsure Capital Services interacted with students from Agra Mathura region and explained about basics of entrepreneurships. Mr. Vishal Srivastava focused on the entrepreneurship skills required by any person who wants to start his/her own venture. He shared his vast experiences of multiple ventures and discussed various challenges he faces during his entrepreneurial journey.
On the other hand, Mr. Arvind Chaudhary being a veteran banker discussed financial understanding requires by an entrepreneur. He discussed how to raise funds for start up and further management of the working capital.
Session 2 :
The esteem speakers were Mr. Nishant Goel, veteran tech founder Mr. Nishant, George Washington University School of Business US alumni, having vast experiences in tech product development , currently working as Head- Engineering at Datavid veteran tech founder and Mr. Sajan Sachdeva, IIM Bangalore alumni, presently working as a Sr. Product Manager, Amazon-London.
Mr. Nishant, having a vast experience in innovation and product development shared his journey from a small town introvert boy to MBA graduates from prestigious Washington University. He shared his experiences in new product development as some of his solutions are being used in Mercedes and Chrysler vehicles. He shared his view about how to solve real life issues play a significant role in new product development.
Mr. Sajan, discussed about how are Indian startups writing success stories by utilizing ecommerce portals. He explained how can entrepreneurs target their pan India customers using it. He explained the basics of pricing and marketing strategies one should consider to reach maximum customers.
Dr Naveen Gupta Director of the institute appreciated the efforts of team IIC and the sessions.