NNT Placement drive @SGI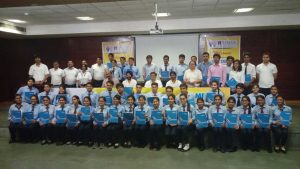 Sharda Group proudly announces the placement of 42 students in NTT Data; one of the 5th largest Company in IT sector. NTT Data Corporation is a Japanese System Integration Company and a subsidiary of Nippon Telegraph and Telephone, having 44 offices all over the world. More than 20000 employees working in India The placement drive took place for 2 days in Hindustan and Anand Campus.
The Management, Principal, Faculty and Staff Members wholeheartedly Congratulate and Wishes the Placed Students for their efforts.
Click Here NNT Placement drive  SGI