SGI- Workshop on Cisco Networking @ SGI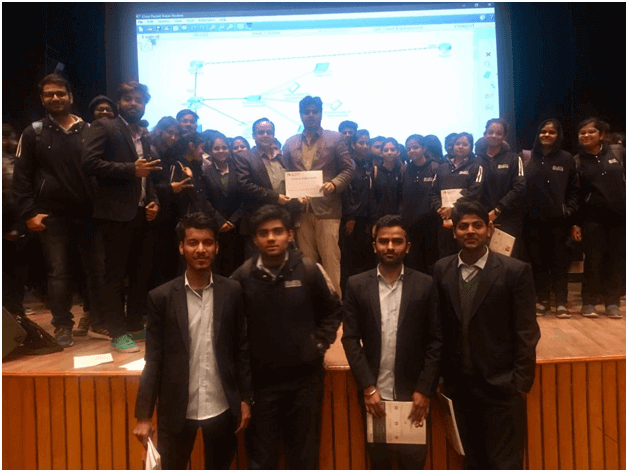 CISCO NETWORKING WORKSHOP
A one day workshop was organized at Hindustan College of Science & Technology, Mathura and another one in Anand Engineering College, Mathura with intent to provide in-depth knowledge about Cisco Networking and careers. The workshop was conducted by Cisco certified trainer, Mr Siddharth Tiwari.
Besides covering the various practical aspects of networking, the trainer shared live demonstration of networking covering various protocols, models, IP configuration and network configurations. Students benefitted from practical hands on session on networking and were provided with relevant certification. In addition, students and faculty had a chance to explore the amazing career options that are available with Cisco certifications on networking.
The workshop was coordinated by the Sharda Group Training & Placement Cell. Shri S Choudhury, Director, Training, Development & Placement, SGI stressed the need for such trainings which open  up new avenues for students willing to consider alternate career options  and wished them all the best for the future.  Prof V. K.  Sharma,  EVP, SGI wished the students  a successful  and rewarding career ahead.
Media Coverage: