Anand College of Pharmacy, SGI, Agra celebrated "Earth Day"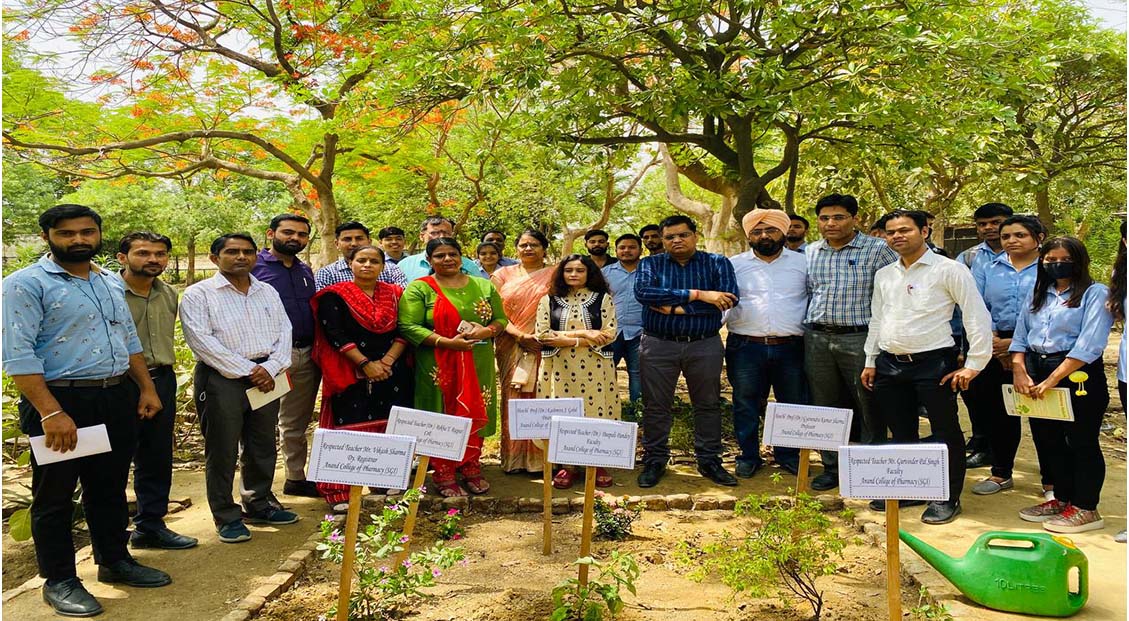 Anand College of Pharmacy, SGI, Agra celebrated "Earth Day" on 22nd April 2022 on the theme "Invest in Our Planet". Students, Faculty, and staff members celebrated Earth Day with great enthusiasm and zeal and took part in plantation activities at the Herbal Garden of the college.
Prof. (Dr.) Kashmira J. Gohil, Dean congratulated all the staff to take on such an important initiative to celebrate earth day and  discuss the importance of sustainable energy, ecosystem and natural resources with an earnest appeal to everyone to contribute daily at an individual level to save and sustain our planet earth.
Dr. Rekha T. Rajput, COE and Prof. Gyanendra Kumar Sharma, CAC, discussed the importance of Earth Day.
All students enthusiastically participated in constructive activities such as 'Poster Making' and 'Rangoli' to showcase their artistic and creative skills.
In Poster Presentation, Ms. Nandini Gupta (B. Pharm. 1st year) secured the first position and Ms. Pooja Verma (D. Pharm, 1st year) secured the second position and Mr. Varun Yadav (D. Pharm. 1st  year) secured the third position respectively.
In Rangoli Competition, Ms. Pragati Chaudhary, Ms. Neha Rathore, and Ms. Nandini Gupta secured the first position, Ms. Manisha Jha, Ms. Rajni, Ms. Shashi Jha, Ms. Pooja Verma, and Ms. Radhika Saraswat secured second positions respectively.
The judges of the event were Dr. Ritesh Kumar (Associate Professor), Dr. Jyoti Kulshrestha (Assistant Professor, AEC), Dr. Hemlata Jain (Assistant Professor, AEC), and Dr. Roopa Rajput (Librarian).
Mrs. M. Shamshath Begum (Asst. Prof.) was the coordinator of the event and concluded the event with a vote of thanks for the successful completion of this event.  The Executive Vice president of the SGI group, Prof. V. K. Sharma, and Hon. Vice-chairman Shri Y. K. Gupta congratulated all the students, faculty, and staff members on this occasion.