Industry Orientation Week @ HIMCS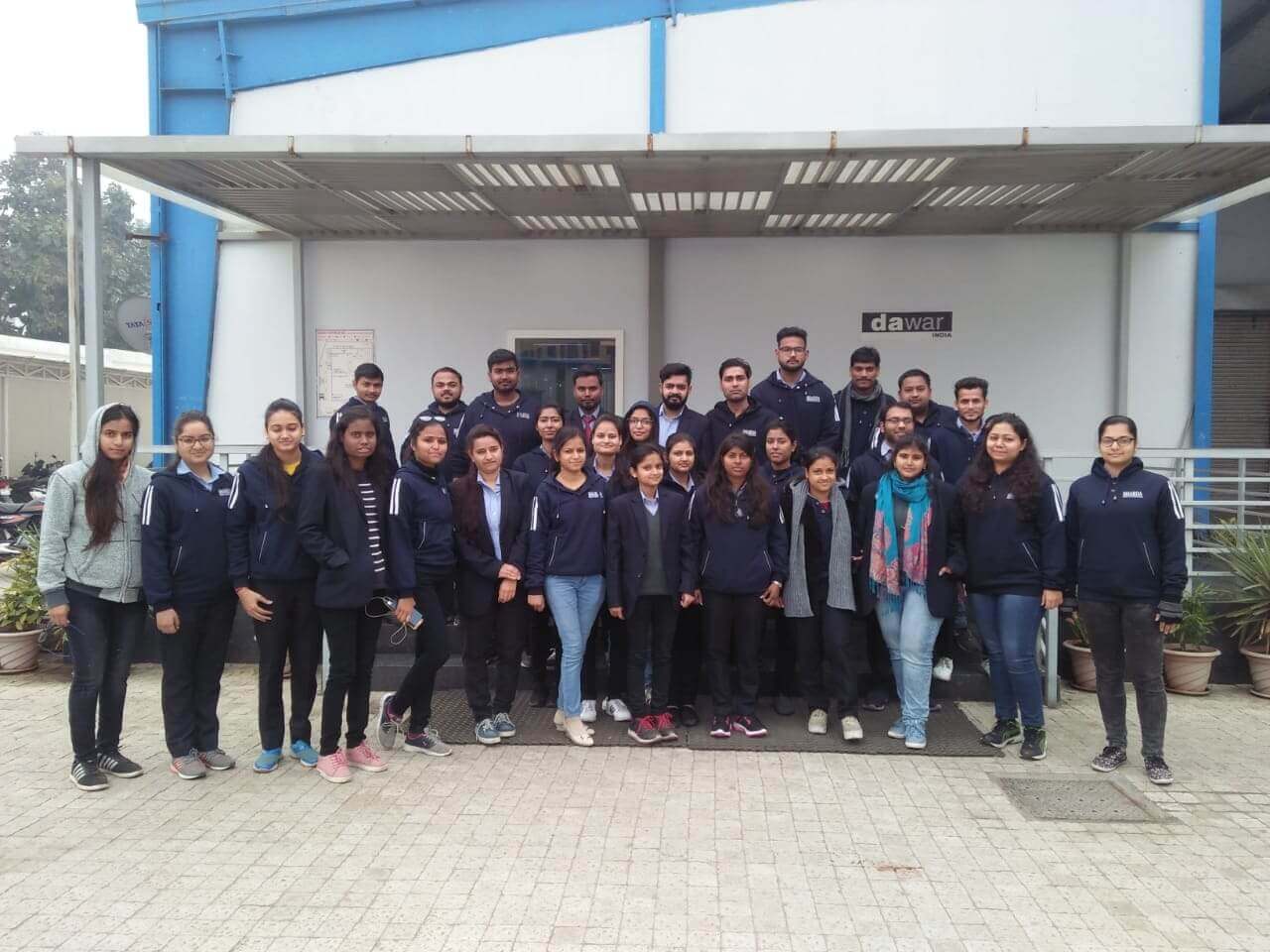 Industry Orientation Week 2019
Industry Orientation is vital activity of MBA curriculum. Understanding this perspective HIMCS provided opportunity to its MBA and MCA students, to visit various industrial units for close understanding of the production processes. The students visited four production units and one Missionary Operated Ashram.  The visit was planned from 1 Feb to 5th Feb 2019.
The students visited Pankaj Gum & Chemical Industries, Jodhpur, 'Apna Ghar' at Bharatpur, Dawar Footwear Industries Agra, 'Saloni-Mahesh' edible oil company Agra. The visit was planned in two groups. One group of forty students visited Jodhpur and Jaisalmer and rest visited the other industries and Bharatpur Bird Sanctuary.
The Guest Speakers during the visit were Dr Bhargava, Chairman Apna Ghar, Mr. Rajiv Mishra, HR Manager, Dawar Footwear.
Dr. Naveen Gupta, Director Hindustan Institute of Management and Computer Studies reviewed the presentations made by the students on the basis of their learning and experiences of industrial visits. He facilitated winners with certificates and awards. He emphasized that these types of industrial visits not only helps to inculcate industrial awareness amongst students but also motivates them to do something for society at large, by visiting places like Apna Ghar. The Faculty Coordinators were Dr Naveen Gupta, Dr Abhilasha, Mr Shantanu, Dr Sheetal, Dr Gunjan, Dr Siddharth, Mr Kapil and Mr Rahul.
Media Coverage: