Webinar on Gynaecological Cancer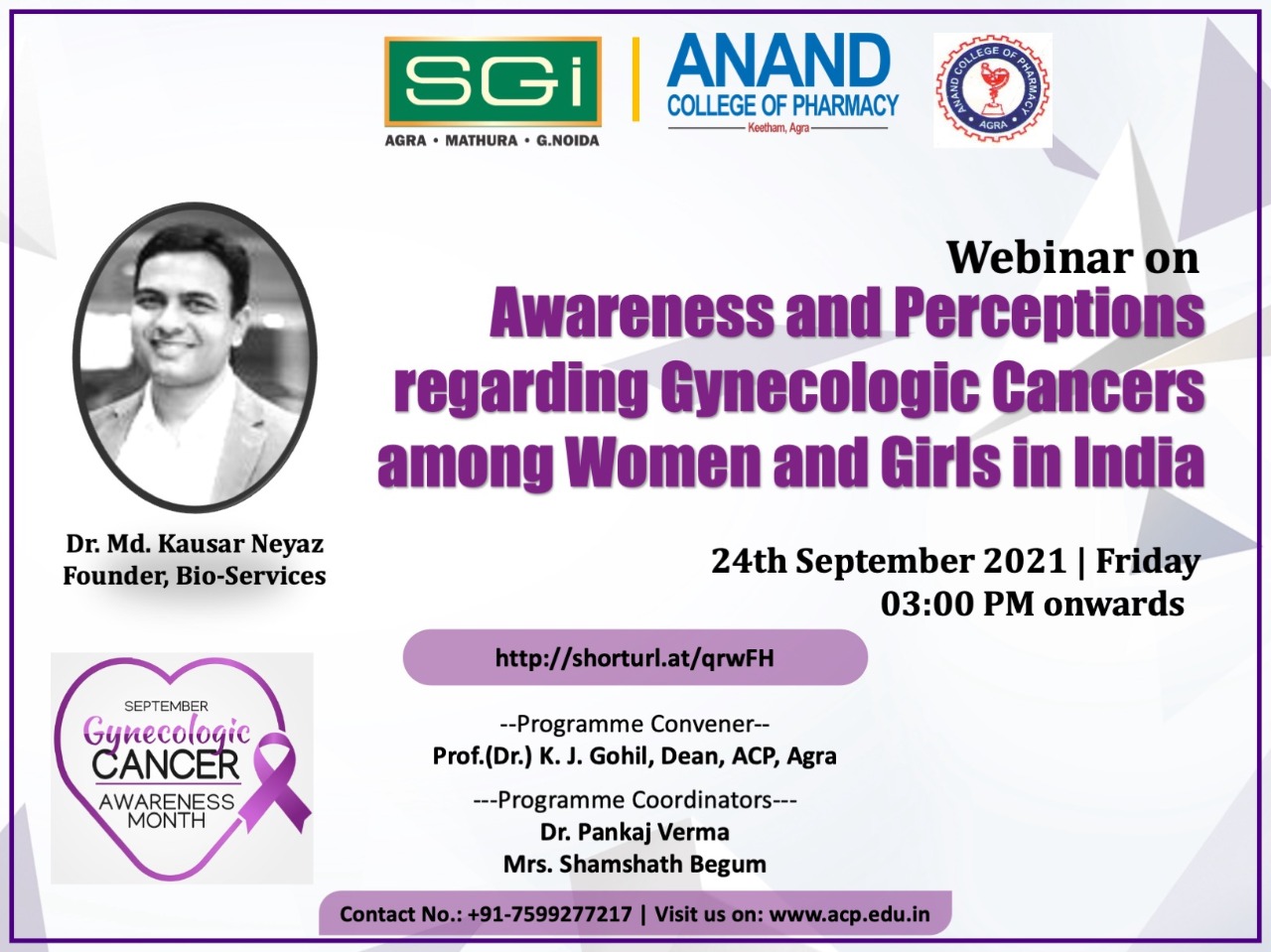 Anand College of Pharmacy, SGI, Agra organised a webinar on the occasion of Gynecological Cancer Awareness Month-24th September, 2021.
Anand College of Pharmacy organised a webinar on "Awareness and Perceptions regarding Gynecological Cancers among Women and Girls in India" was organized on 24th of September, 2021.
The invited guest speaker, Dr. Md. Kausar Neyaz, Founder, Bio- Services delivered his talk on gynecologic cancer awareness including early diagnosis, risk factors, symptoms, prevention and care to be provided to women and girls to reduce chances of gynecologic cancer.
Prof. (Dr.) Kashmira J. Gohil, Dean, Anand College of Pharmacy addressed the audience on the utmost importance of  awareness regarding gynecological cancer in women, stating the statistics of increasing incidence of most common cancers such as ovarian, cervical and breast cancer among women these days and that awareness and advance precautions brings down the  mortality and complications.
More than 80 delegates joined the webinar, including all faculties and students in and outside of the campus.
Dr. Pankaj Verma (Associate Professor) and Mrs. Shamshath Begum (Asst. Prof.) were the coordinators of the event who thanked all, for successful completion of the webinar. The students found the webinar very informative.