Best College Award to HCST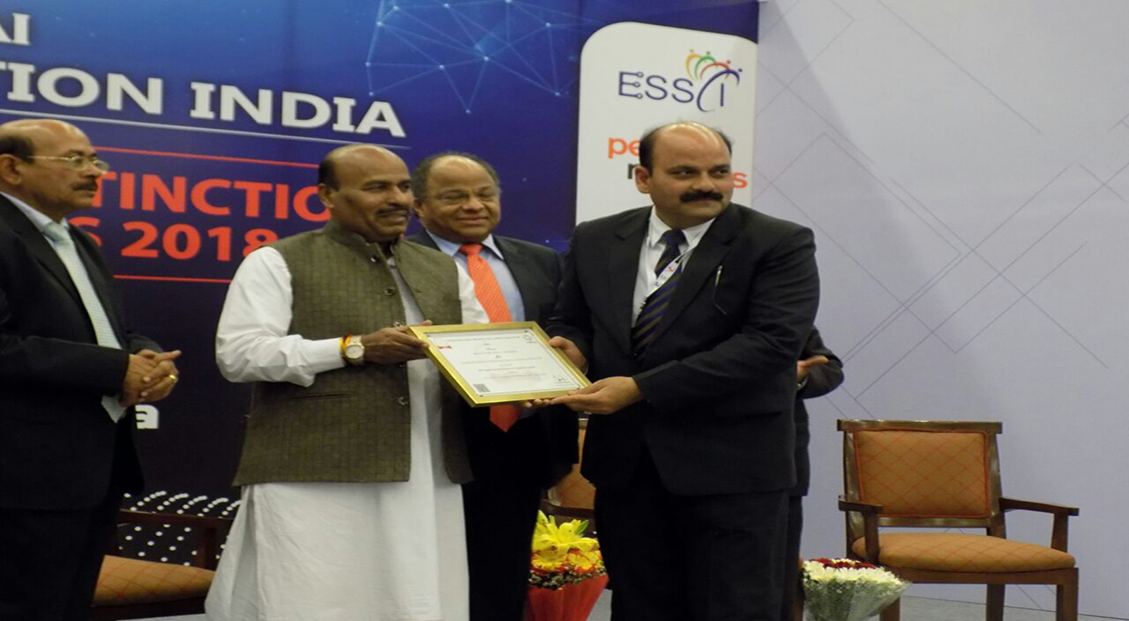 Sharda Group's Hindustan College of Science and Technology, Farah, Mathura was awarded the Best Technical Institute on 19 January 2018 in a conference organized in the auditorium of Hotel Grand, New Delhi, which was awarded by the Human Resource Association, Government of India by the Director of the Institute, Dr. Rajeev Kumar Upadhyay accepted it.
Chief guest of the function Dr. Virendra Kumar, Minister of State, Ministry of Women and Child Development and Minorities, Government of India. Special guest Mr. Augusto Montiel, Ambassador Venezuela, Mr. Vikas Vats, Secretary Human Resources Union, Government of India and President Entrepreneurship and Skill Development Association Mr. Sanjay Kumar and social worker K. Be Mahajan.
Jitendra Mudalia, Coordinator of the Department of Entrepreneurship of the Institute, said that more than 150 Corporate HR members from groups like Maruti Suzuki, Escort, Yamaha, Motors, SRF, Minda Group, Zydus Cadila etc. were present in the function. On this achievement of the institute, the Vice-Chairman of Sharda Group, Shri Y.K. Gupta, and Executive Vice-President K Sharda Group, Shri Pradeep Mahtha while congratulating the institute said that the experienced teachers and mentors of the institute have a very important contribution in this achievement of the institute. He encouraged the director, teachers and employees to keep improving the quality in the same way in the future of the institute.
On this occasion, Executive Director of Sharda Group, Prof. V.K. While congratulating him, Sharma said that the combined hard work of all the teachers and employees of the institute has contributed to providing the best heights to this college, for which every unit of the institute deserves equal congratulations and thanks. On this achievement of the institute, Dean Academic Dr. PS Johnson, Dean Faculty Dr. Harendra Singh, Dean R&D. Dr. M / s. Gaur, Dean Student Welfare Mr. Sandeep Aggarwal, all the Heads of Departments, teachers and all the staff of the institute were seen congratulating them.