HCST Won Ed. Tech. Award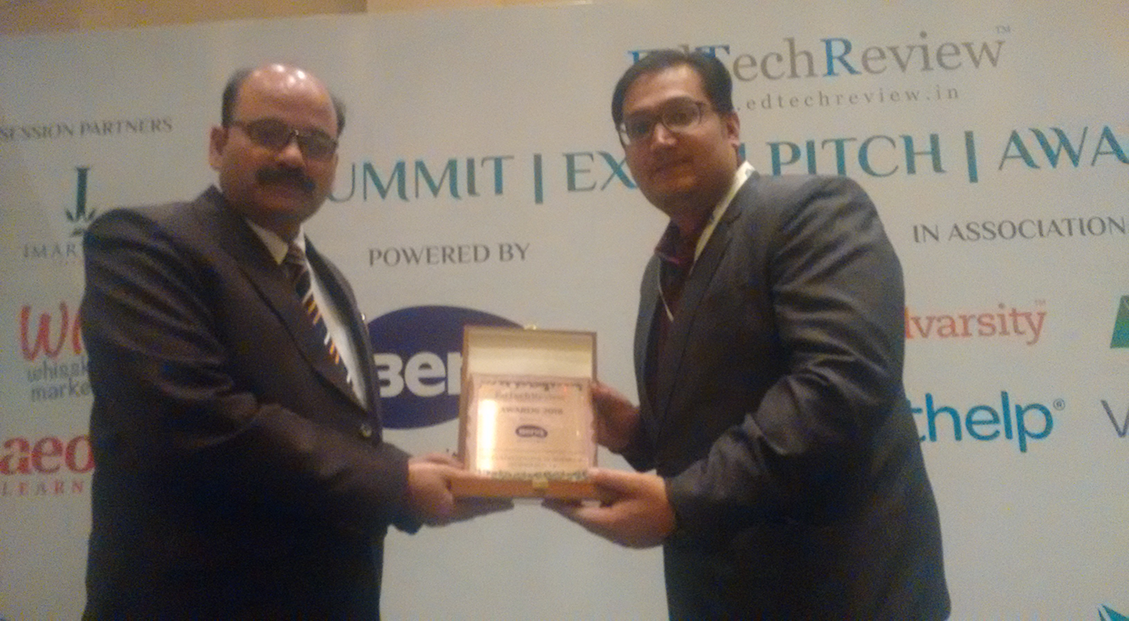 Hindustan College of Science and Technology, a reputed institute of Sharda Group was awarded with the title Navonme-Unawajaya. Be aware that from 1st to 3rd February, Dwarka Sector-High 21 Status Hotels of New Delhi during 2018 'Investor' in Vivanta Taj under Ad Tech Review Start-Up 'Summit-Uchay 2018' was organized in which more than 200 students from North India participated.
On this occasion the Vice Chairman of Cognizant Academy, Mr. Vardharajan Sreedharan, Mr. Kaushik, Managing Director, McGrohill Education India Bilani, LPU Vice Chairman Mr. Rajiv Mittal, Banque India Managing Director Shri Rajiv Singh, Advisor to the Government of Chhattisgarh-Sajya Shri Vikas Bagri as the chief guest of many educational institutions including Amity Group were present. Director of the institute Dr. Rajeev Kumar Upadhyay won this title.