Anand College of Pharmacy Orientation day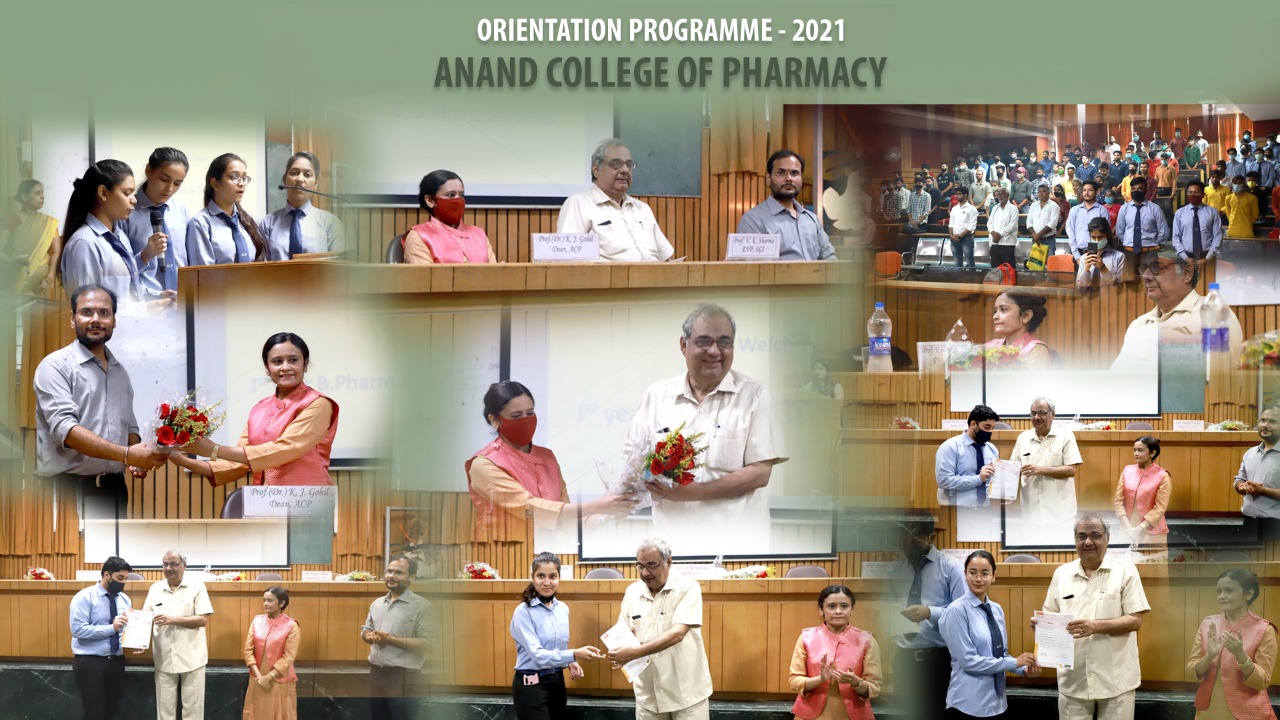 Anand College of Pharmacy, SGI, Agra organized an orientation program for newcomer (fresher) students of B. Pharm. and D. Pharm.  on 12 October 2021 in B. Pharm hall of the college. More than 120 students participated in this program with their parents.
Prof. (Dr.) K. J. Gohil, Dean of the college welcomed and congratulated the newcomers on getting admission in  Anand college of Pharmacy and talked about  the importance of the noble pharmacy profession along with the need of proper aptitude, attitude and discipline  from  students in studying the professional course as Pharmacy.
Prof. V. K. Sharma (Executive Vice President of SGI) delivered a motivational speech including deep knowledge of the domain, good attitude & behavior, and ability to apply professionalism in real life.
Prof. (Dr.) K. J. Gohil along with Prof. V. K. Sharma felicitated meritorious students of session 2019-20 and 2020-21 respectively. Dr. Pankaj Verma (Registrar) delivered an introduction to the college and organization. Dr. Rekha T. Rajput, Controller of examination delivered a speech on examination patterns and assessment systems. Dr. Ritesh Kumar delivered a presentation on the introduction and scope of pharmacy. Mrs. M. Shamshath Begum informed the rules and regulations of college to students as a counsellor.
In this event, the Dean along with all the faculty members of the college congratulated and blessed them for their bright career in the profession of pharmacy.
Dr. Pankaj Verma, Dr. Rekha T Rajput, Dr. Deepali Pandey and Mr. Gurvinder Pal Singh were the coordinators of this event.