Placement In Commvault Technologies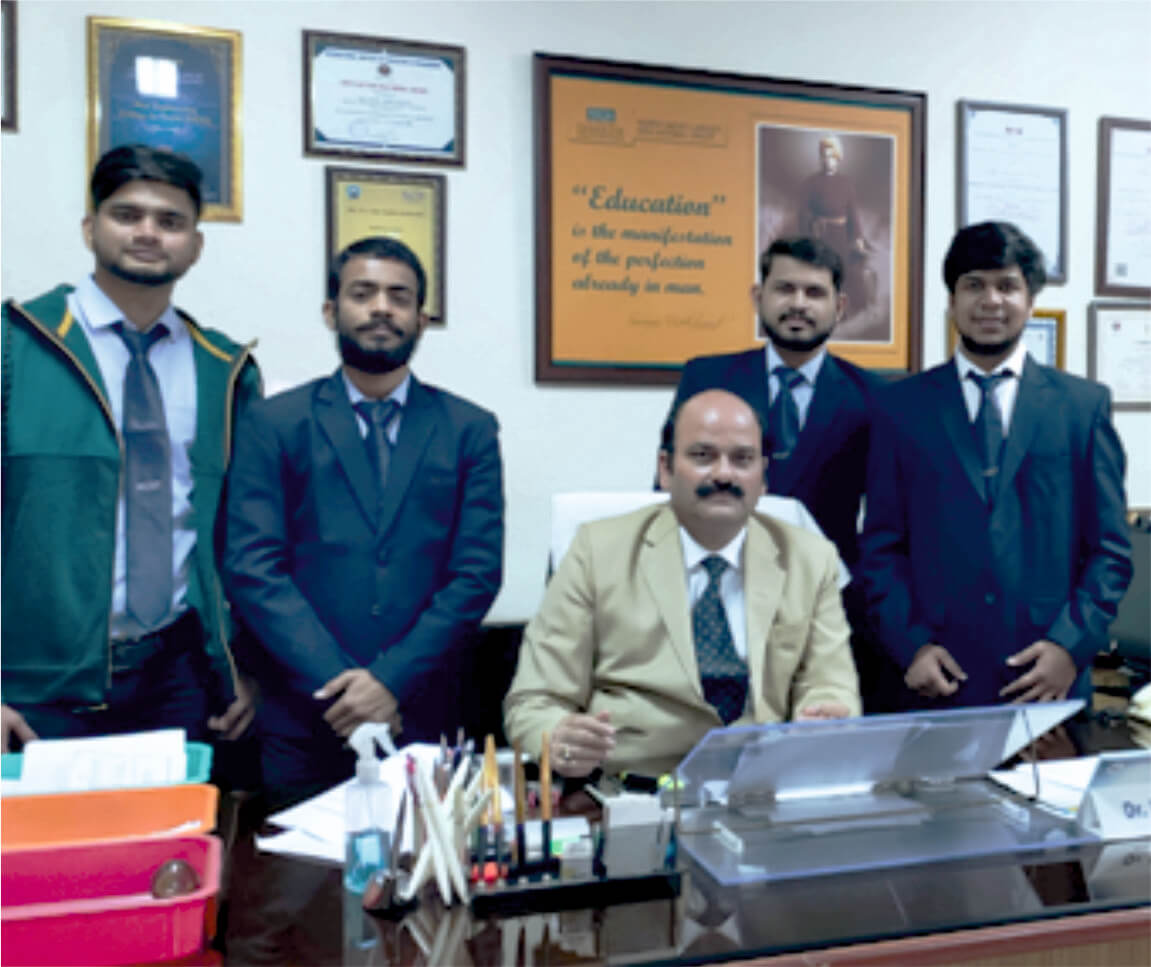 Tanmay Garg, a student of B.Tech. Computer Science branch, 2021 batch, was selected by Commvault Systems Ltd. Bangalore, a Data and Information Management Sector leading company by virtual selection process in the stressful environment of Covid -19 pandemic.
The selection process was attended by students from Hindustan Campus and Anand Engineering, in which the student of Hindustan College succeeded. He was selected on the profile of "Software Development Engineer-TEST". The student will be given a stipend of Rs. 40000 / – for 6 months during internship and after successful training of 6 months, he will be given a package of Rs. 20 LPA.  The Commvault Systems Limited company was formed in 1988 as a development group within Bell Lanes and later designated as a Strategic Business Unit of AT&T Network Systems.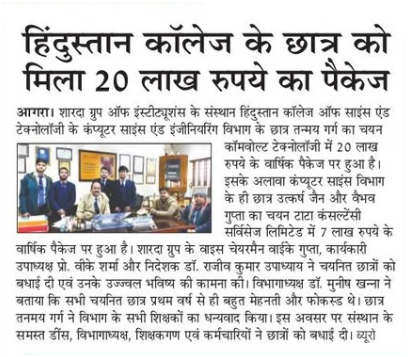 In 1996 it became an independent company. After 20 years the company experienced tremendous growth and established itself as a leader in Data and Information Management.  They believe that diversity is more of a task than a business essential.  In partnership with their leadership team, they not only have the ability to run a best-in-class Data Management Organization but also maintain their value in the market by leading them as the employer of choice.  Their commitment is driven and executed by a three-pronged approach to diversity and inclusion i.e. Workplace Inclusion, Workforce Diversity and Personal Accountability.
Nearly 164 students of the prestigious educational group of North India, "Sharda Group" have been selected in various companies. Among them are Hindustan College of Science and Technology, Farah, Mathura, Anand Engineering College, Agra, Hindustan Institute of Management and Computer Studies, Mathura, students are included. The major companies like- TCS, Jaro Education, Gemini Solutions, HCL, Technology, Learning Routes, Capital Via, Virtusa Corporation Ltd., Infosys – HackedInfii etc. have visited the Sharda Education Group and provided opportunities to students to serve.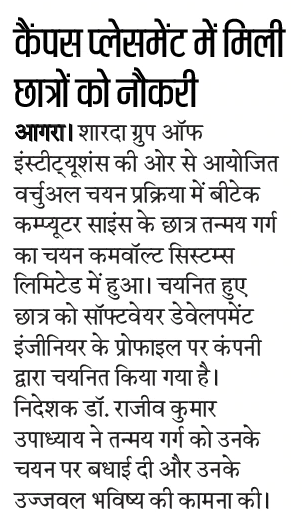 Till now, 92 students have been selected so far from Hindustan College of Science and Technology, Mathura by reputed companies.  In the beginning of September, the "Gemini Solutions" company selected 04 students through virtual selection process, which includes 03 students from Hindustan College and 01 from Anand Engineering College, on the handsome package of 6LPA – 5.6LPA.  The Sharda Group (SGI) is one of the largest educational groups in North India, with 3 campuses in Agra and Mathura regions, University of Arts in Greater Noida, 20 colleges with a vast campus of 180 acres, and campus, over 20000 students and alumni are serving in reputed positions in over 40000 reputed companies.
Dr. Rajeev Kumar Upadhyay, Director, Hindustan College, congratulated student Tanmay Garg for his selection and wished him a bright future and also credited to the placement brain for a renewed focus on improving academic and overall development on each student. On this occasion, Vice Chairman of Sharda Group, Mr. YK Gupta, Executive Vice President Mr. VK Sharma wished him for a bright future and successful career.