Anand Engineering College signed MOU with NSIC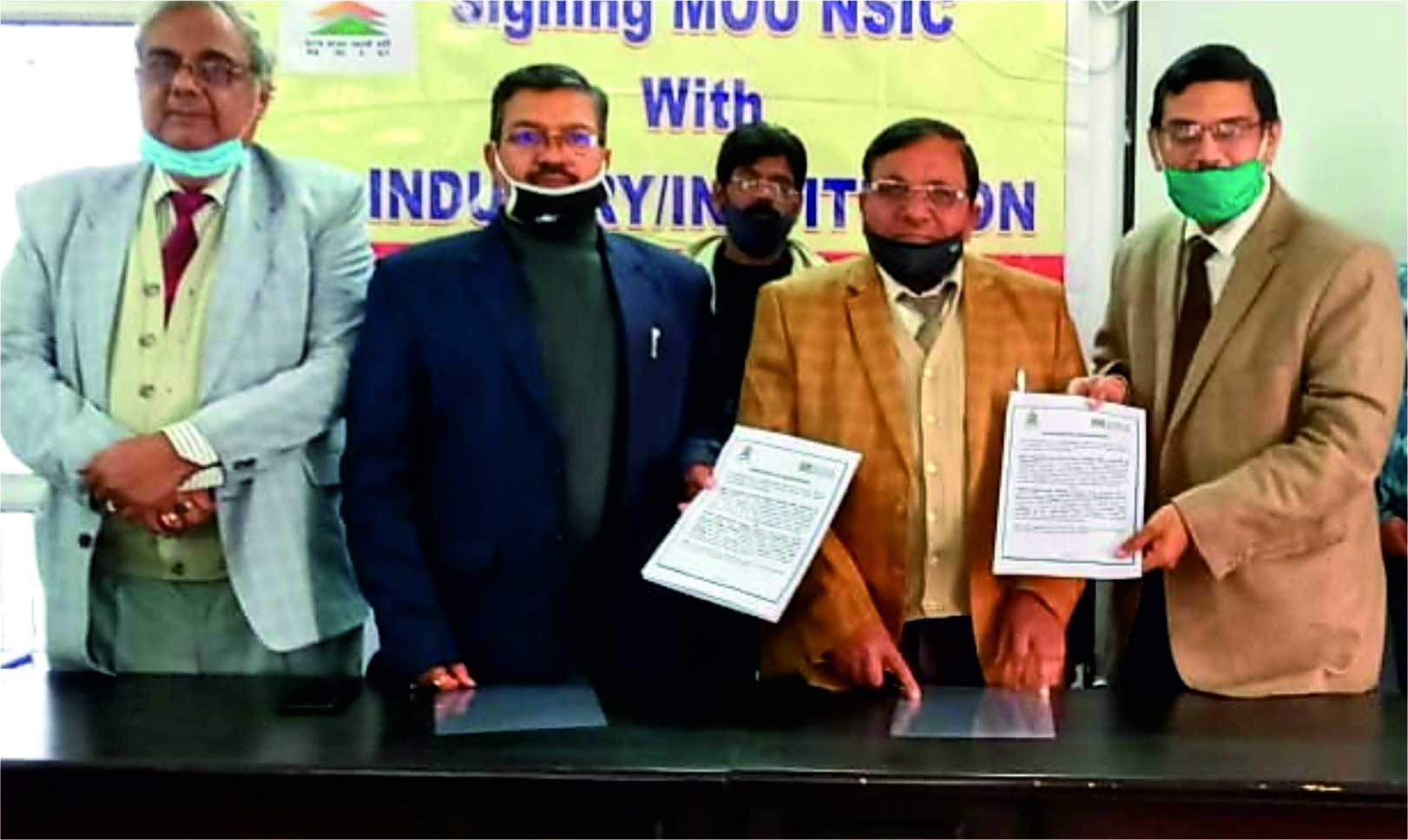 Anand Engineering College, Agra has signed a memorandum of understanding (MoU) with National Small Industry Corporation (NSIC) to create an ecosystem for promoting, Aiding and fostering the growth of startups by the students of Anand Engineering College.
From NSIC side Sh. T.S. Rajput, General Manager NSIC, and from AEC, Dr. Shailendra Singh, Director signed the memorandum in the presence of other dignitaries.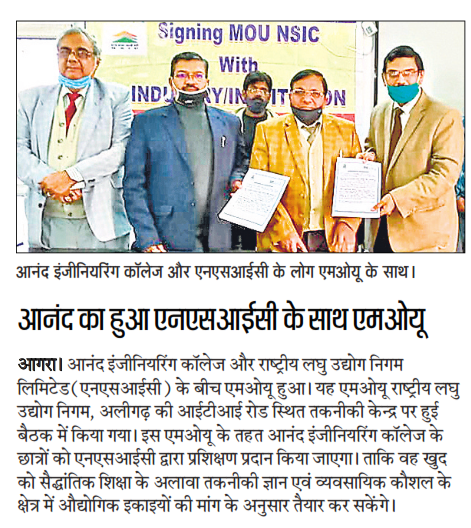 Dr. Shailendra Singh, Director told that NSIC is the flagship Mini Ratna PSU under ministry of MSME in the business of facilitating MSME in India.
Sh. Dharm Singh Registrar, AEC congratulated all Anandian for this achievement.