Anand College Of Pharmcy Fresher's Welcome Party-2021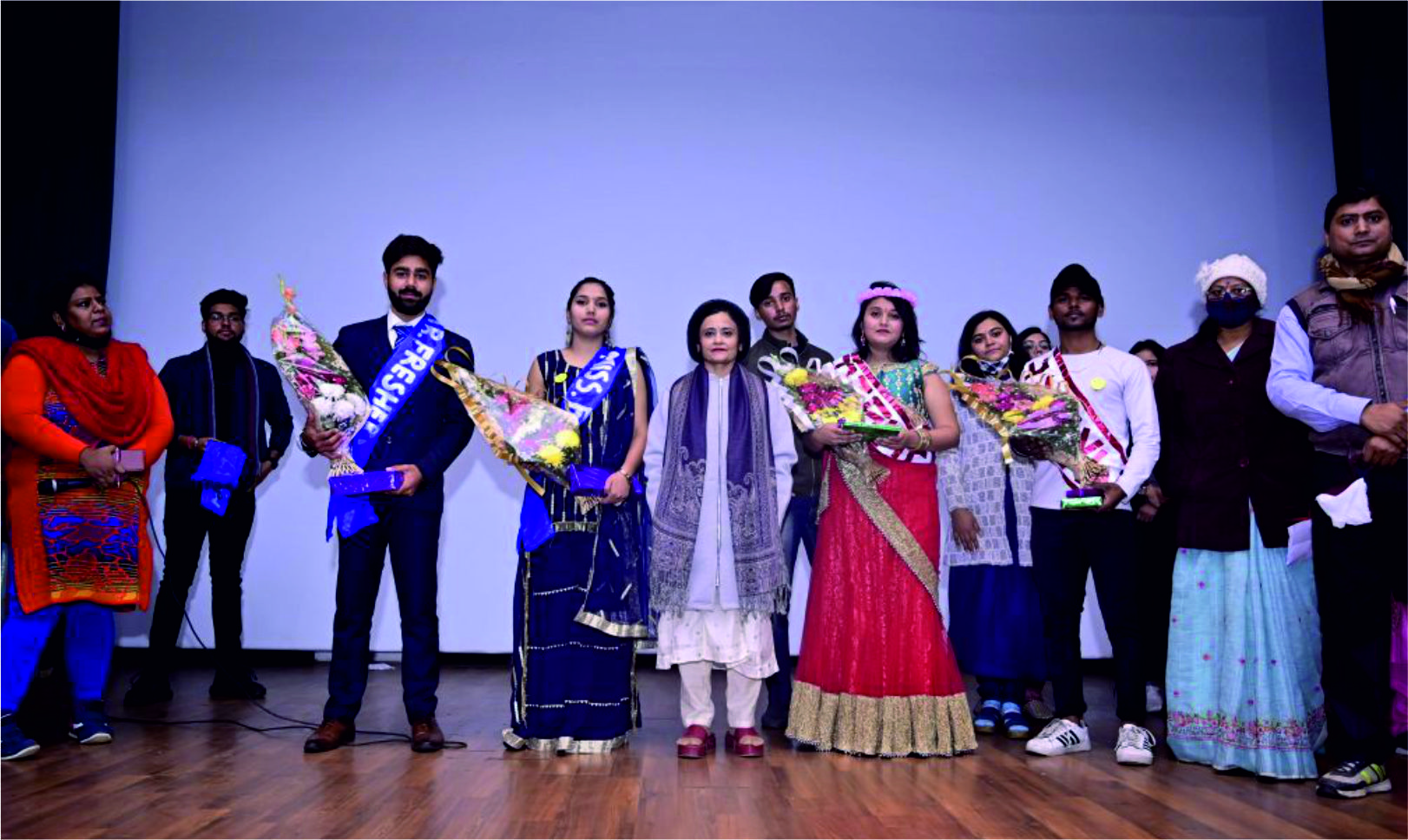 Anand College of Pharmacy welcomed freshers of B. Pharm & D. Pharm on 16th January, 2021. Prof. V. K. Sharma, Executive Vice President, SGI, Agra inaugurated the program by lighting the lamp. After Saraswti vandana and bouquet presentations, Prof. (Dr) Kashmira J. Gohil, Dean, Anand College of Pharmacy, welcomed all and pointed out the main achievements of the college, while addressing the audience mentioning the historical importance of the day as nationwide vaccination against corona has started in India after never seen lockdown in the country with the major chaos that has ensued in world due to this covid-19. As Anand college of pharmacy has always gathered and maintained momentum for regular classes as online and now online plus offline classes, the students were motivated and instructed to be as dedicated and punctual in their studies emphasizing the need for Discipline as an integral part of student's lives as the college is committed towards student's growth and excellence in training in order to cater to the growing demands of Pharma industry. Prof, V. K. Sharma, Vice president of SGI, Agra addressed and motivated students conveying that the life is also a celebration and appealed all to be focused upon professional competence, skill, knowledge, behavior and good attitude to create a strong foundation in order to lead successful life forever. Shri Y. K. Gupta, Hon. Vice chairman, SGI, sent his blessings in the message.
Students participated in an assortment of cultural performances such as   Dancing, Singing, and stand-up comedy; ramp walk and standing dance were the center of attraction among these programs. Khushi Sharma and NamanVatyani (B. Pharm 1 st Year), were chosen as the "Ms. and Mr. fresher" 2021, and  Sanskriti Srivastava and Pragyesh (D.Pharm 1 st Year) were chosen as the "Ms. And Mr. fresher" 2021,and were felicitated by the Dean Prof (Dr). K. J. Gohil. The whole event was coordinated and managed by Cultural Co-coordinators: Mr. Harsh Bardwaj, Mrs. Khushboo Lavania, Ms. komal Gurnani and Ms. Ashini Singh.