SGI- Inauguration of Workshop on Enterpreneurship Awarness Camp @ AEC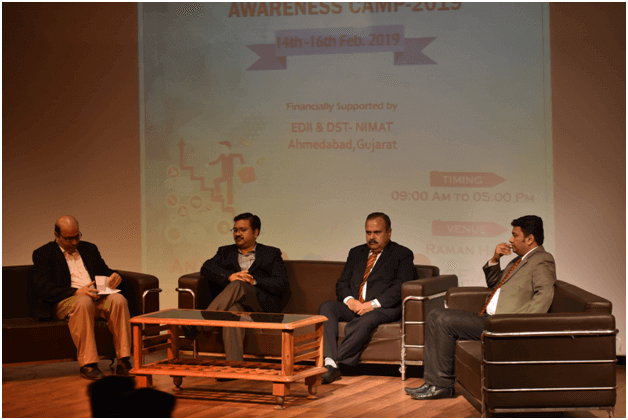 Inauguration of Workshop on Enterpreneurship Awarness Camp @ AEC
Three day Entrepreneurship awareness camp was conducted in Anand Engineering College under the project of DST-NIMAT & EDII, Ahmedabad. Objective of the event was to stimulate the entrepreneurship skills among the students, a group of 124 students from Anand Engineering College Agra, Dayalbagh Educational Institute Agra and Hindustan Campus were the participants who hailed in high spirits from the beginning to the end.
The camp was inaugurated by Dr. Shailendra Singh, Director AEC and Mr. R K Kapoor Director MSME, Agra. Mr. Kapoor delivered his keynote lecture and inspired the students to submit their innovative ideas to MSME. The second lecture was delivered by Shri Indrajit Yadav Dy. Director MSME, Agra, in his lecture he focused on how MSME can help the students  in establishing a business. Many schemes were discussed in detail which can simplify the problems in upbringing of a business.
Prof Sanjay Bhushan from DEI, Agra focused on "System approach and new venture creation" he evoked theoretical concepts and very simply explained the students a creation of a new venture.
Mr.Atul Narang, DSW put vote of thanks.
Media Coverage: