SGI- Placement in "Amazon India" @ SGI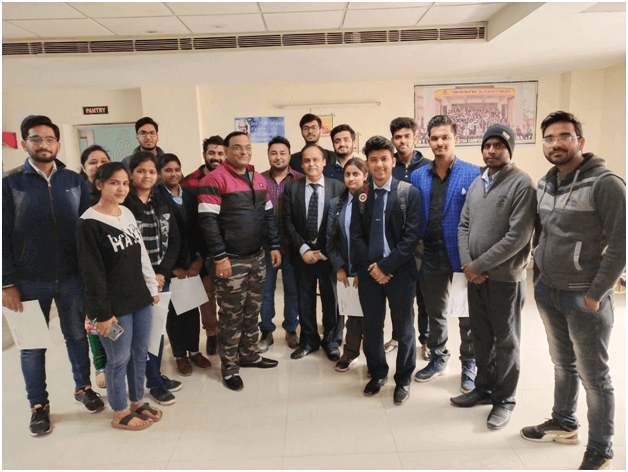 Amazon Selects students from  Sharda Group Campus
Hindustan College of Science & Technology, Sharda Group hosted Amazon for campus interview of final year students for campuses in the Agra-Mathura area. The drive was attended by more than 400 students from other colleges in the region. At the end of the drive, 17 students were selected by this global MNC.
Amazon emerged in the year 1994 as an online book store – a small idea of Jeff Bezos, the founder and over the years, the company has emerged as the largest cloud computing platform and e-commerce marketplace in the world. Amazon is consistently rated as one of the first three global brands by various brand rating agencies such as Brand Finance, Milward Brown or Fortune during the last few years.
Mr. Sudipta Choudhury, Director – Training, Development & Placement, Sharda Group, Dr. R K Upadhyay, Director Hindustan College of Science & Technology, Prof V. K Sharma, Executive Vice President and Shri Y.K Gupta, Vice Chairman, SGI thanked students for their enthusiastic participation and complemented the 17 students on their selection.
Media Coverage: