Guest Talk on "Competency imperatives for young managers in industry in 21st century @ HIMCS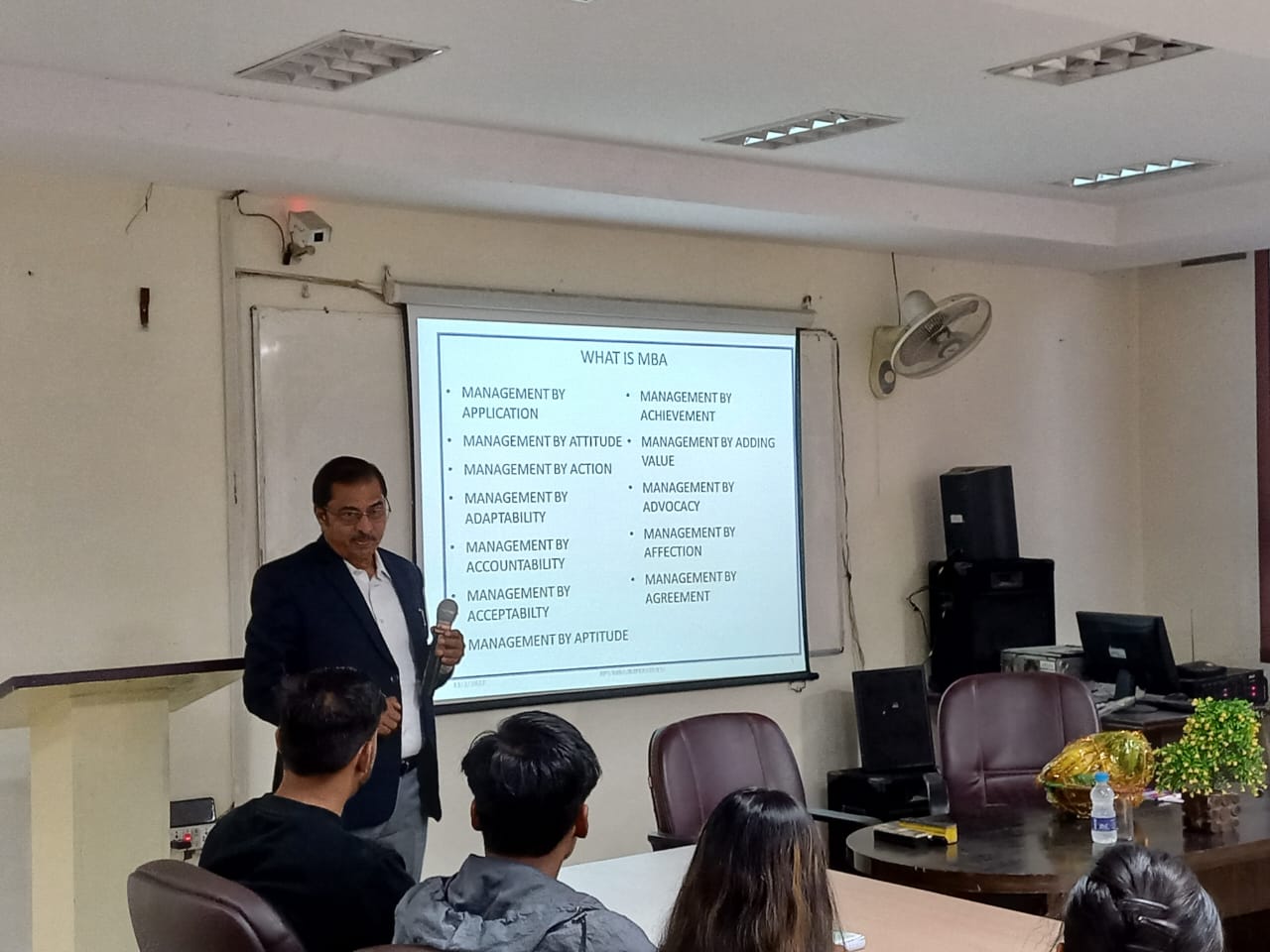 Dr. RP Singh who is a Certified Leadership/Managerial Grid Trainer (USA) and has conducted several Open National Workshops on Managerial Grid for senior participants from Industry and Government Organizations for ISTD at Dehradun, Mussoorie and Goa conducted an interactive session on "Competency Essentials for Young Managers" for the students of Hindustan Institute of Management and Computer Studies (HIMCS).
The session covers various topics which will help the budding managers to enhance their skills and understand the dynamic environment. Dr. RP Singh discussed the importance of the MBA program and how this program helps an individual to become accountable, approachable, adds value to the team and also enhances empathy and agreement. Management is not only working hard but working smart.
The session revolved around an important question of personality development and how MBA personality and skill development program leads to predetermined outcomes. He also talked about the dynamics of personality. He said that the word personality may sound simple but it is something very complex and difficult to understand. Personality is a combination of many aspects such as physical, mental, emotional, conscious, subconscious and unconscious.
Apart from these aspects he also talked about the social and ethical aspect of a manager. He discussed this with an example of Satyam Company. These aspects revolved around the questions – how much should one earn? How to reach a position and give equal importance to family and society. The final point of discussion was the three concepts of managerial competencies, namely initiative, inquiry and energy.
The conclusion of the session was that success is not defined by how you start, but by how you finish. Dr. Naveen Gupta, Director, Hindustan Institute of Management and Computer Studies (HIMCS) thanked the speaker for his valuable time and thought-provoking words. The program was coordinated by Dr. Gunjan Bhatnagar.